$75 New Patient Limited Exam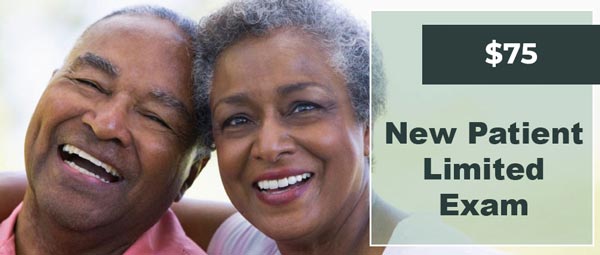 Having a dental emergency? Need a second opinion? At Renton Smile Dentistry, we know your oral health is of the utmost importance, which is why we offer our uninsured new patients a $75 limited exam, which includes an x-ray.
Are you looking for an emergency dentist? If you're having a dental emergency, call Renton Smile Dentistry right away. Our practice offers same-day emergency visits at our Renton, WA dentist office for both new and existing patients. We'll do everything possible to restore your smile to a healthy condition!
Is It Really An Emergency?
Sometimes it's difficult to know whether or not your dental condition is a true emergency. If it interferes with your ability to complete normal daily activities — such as going to work or school — then you need to be seen. Some of the most common types of emergencies that we see include:
Broken And Chipped Teeth/ Fillings
Broken Or Detached Crowns
Cracked Or Knocked Out Teeth
Swollen Or Bleeding Gums
Toothaches Or Jaw Pain
Knocked Out Teeth
A knocked out tooth not only looks and feels unpleasant, but it can also adversely impact your total health. The American Association of Endodontists recommends seeing a dentist within 30 minutes of the injury to help save the tooth and prevent infection.
Broken Or Cracked Tooth
Broken, cracked, or chipped teeth must be addressed immediately - even if there is no sensitivity or pain in the area. If left untreated and exposed, the pulp is at risk for developing an infection in the bone or tissue, requiring a root canal treatment.
Broken Dental Filling
If your dental filling breaks, don't delay in scheduling an appointment with Dr. Kaur for urgent dental care. The longer treatment is delayed, the more severe the fracture can become, requiring more invasive treatment to fix.
Dental Abscess
Badly infected teeth can jeopardize the health of their neighbors. But, when treated immediately, our team can prevent lasting damage. After treatment, Dr. Kaur will likely prescribe an antibiotic to treat the dental infection and prevent any further complications.
Tooth Pain
Does it hurt to chew or when air touches your tooth? If you are suffering from a persistent toothache (for longer than a day or two), call Renton Smile Dentistry to schedule an exam. During your appointment, Dr. Kaur will x-ray your tooth to help determine if a cavity, crack, abscess, or other problem is causing your pain.
In Pain? Call Renton Smile Dentistry Now!
Our Renton dental experts are always prepared to assist you. We even offer affordable financing options if you do not have dental insurance.
If you're experiencing uncontrollable bleeding or facial swelling, please head immediately to the nearest emergency room.